MARINE FINANCE SPECIALISTS
The Best Rate Available For All Your Marine Adventures!
Get a FREE finance eligibility assessment and compare finance and leasing options without accessing your credit file.
Boat, Jet ski and Yacht Finance
The best rates available for all your marine adventures
MARINE FINANCE SPECIALISTS - NEARLY EVERYTHING THAT HITS THE WATER
Our specialist boat finance broker team support our clients by providing the best boat financing rates and the easiest processes to get you into your new marine leisure asset faster and smoother. Whether you want a new jet ski or a multimillion-dollar yacht, we can assist you in getting the best boat loans possible! Apply now for a wide range of marine craft including boat, jet ski, yacht, catamaran, rowboat, and fishing boat financing.
High Approval Rates & Lightning Fast approval times!
Why we are the Marine Finance Specialists?
Speak to a friendly team member from one of Australia's best boat financing companies and be out on the water sooner with the Marine Finance Specialists.
Best range of lenders
With over 40-lender leading marine finance lenders to choose from, finding the best marine boat loans to suit your needs is guaranteed.
Best boat loan rates
We work for you, not the banks, to secure you the best boat financing rates available. Our focus will always be to get you the best deal possible.
Save on fees and charges
Our boat finance broker team are specialists at knowing the ins and outs of the marine finance industry. We will always recommend the best options to maximise the savings on your next marine purchase.
Ongoing Support
Our work doesn't end once we've secured your marine loan; We offer ongoing support before, during and after your purchase.
High approval rate
We've been securing our clients the best boat loans for many years and work with our lenders to streamline the process to get the highest approval rates for all types of marine loans.
Widest range of marine craft
We offer financing on the widest range of marine crafts. Whether you're looking for a new sailboat, a weekend jet ski or a commercial fishing boat; Speak to us today for all of your personal or business boat financing needs.
Personalised service like no other
Buying a new boat has never been easier with a boat finance broker from Marine Finance Specialists. We work day and night to secure you the best deal, every time. Have a question? Just ask!
We save you money everytime!
Professionals in our field
Calculate your repayments!
Use our handy finance calulator to better understand your payments for your newly financed boat, jet ski or yacht!
At Marine Finance Specialists, we work a panel of over 40-lenders ensuring that you get the best boat financing rates available! Don't settle for high-interest rates on your next boat, yacht or jet ski purchase. Speak to a dedicated boat finance broker today and take the water in style with marine loans that make sense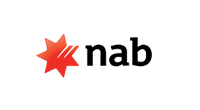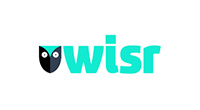 APPLYING FOR MARINE FINANCE HAS NEVER BEEN SO EASY
Speak to one of our friendly finance specialists today!
Set sail sooner with the Marine Finance Specialists!
Big savings on fees and charges, the lowest loan rates from the widest range of lenders, and personalised service like no other.